Living with Smoke: Lessons from the Chinchaga Fire
Keywords:
environmental history, environmental change, forest fire, wildfire, public health
Synopsis
The unprecedented scale and frequency of wildfire in the northern hemisphere has made smoke a seasonal occurrence in skies around the world. Over the last decade, ash regularly drifted from fires in Canada into northern Europe, altering forecasts on both continents, settling in Antarctic ice, and accelerating glacial melt rates. Although climate change has exacerbated smoke events in the twenty-first century, smoke seasons lie within a longer history of human-smoke interaction (wild and domestic) stretching back into deep time…

This project has received funding from the European Union's Horizon 2020 research and innovation programme under grant agreement No 891029.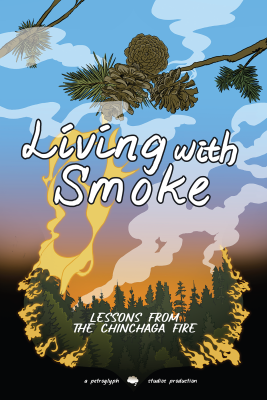 Downloads
Copyright (c) 2023 Mica Jorgenson
License
This work is licensed under a Creative Commons Attribution 4.0 International License.