SARex Spitzbergen: Search and rescue exercise conducted off North Spitzbergen - Exercise report
Keywords:
SARex, Spitzbergen, KV Svalbard, search and rescue, SOLAS, Norwegian Coast Guard, emergency procedures, Polar Code, polar regions
Synopsis
The objective of the SARex exercise, conducted north of Spitzbergen in ice-infested water in late April 2016, was to identify and explore the gaps between the functionality provided by the existing SOLAS (International Convention for Safety of Life at Sea) approved safety equipment and the functionality required by the Polar Code. The exercise was a joint collaboration between the Norwegian Coast Guard (using the Coast Guard vessel KV Svalbard as the exercise platform), experts from industry, governmental organizations and academia. The exercise scenario was to be along the lines of a "Maxim Gorkiy scenario", where an expedition cruise ship sinks in the marginal ice zone north of the coast of Svalbard.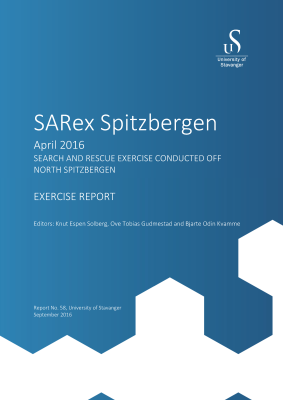 Downloads
Copyright (c) 2016 The authors
License
This work is licensed under a Creative Commons Attribution 4.0 International License.